Three Tips On Avoid Toxins In The Kitchen
Views:74 Author:SH Plastic Tech Publish Time: 2018-10-03 Origin:Site
After spending considerable time choosing and preparing nutritious food for our families, it can be pretty frustrating to learn that the products we are using to cook, bake, eat and store food with may actually put our health at risk. Materials such as Teflon, BPA, lead, aluminum, phthalates, and melamine are commonly found in everyday kitchenware products yet have been tied to disturbing health issues. The good news is there are many safer alternatives as well as things you can avoid.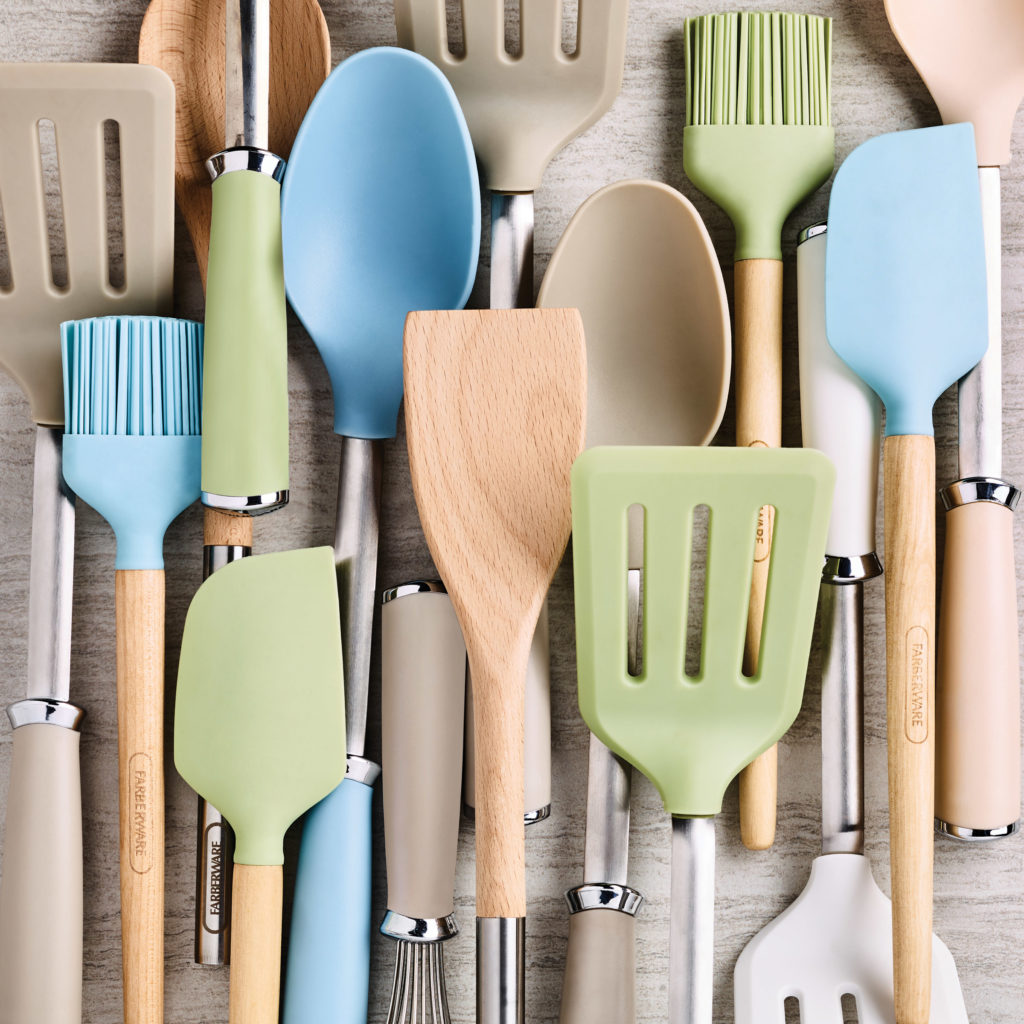 Avoid plastic whenever possible when it comes to food and beverage. Hard plastics can contain BPA, which is a developmental, neural, and reproductive toxin. Scientists have linked very low doses of BPA exposure to cancers, impaired immune function, early onset of puberty, obesity, diabetes and hyperactivity. It can be transferred from plastic into food and drink. A recent study, found that even BPA-free plastics contain synthetic chemicals which can migrate into food. When you must use the plastic kitchenware, try to choose BPA-Free, PVC-free plastic. Don't heat in the microwave. Don't store fatty, greasy or acidic foods in plastic. Don't use scratched, badly worn or cloudy plastics for your food and beverages. Wash the plastic kitchenware with your hands to avoid wear and tear.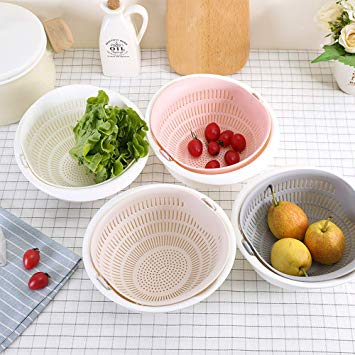 Avoid hard plastic melamine dishes. They are made by combining the chemical melamine with formaldehyde Studies have shown that formaldehyde can leach from dishware into food. When it comes to food storage, safer materials include: glass, 304 grade stainless steel, food-grade silicone – all of which do not leach chemicals into your food. When it comes to dishware, glass is a great choice, followed by ceramic dishware with lead-free glaze. If you are concerned about breakage - food grade silicone, high quality 304-grade stainless steel and bamboo or wood containing food-safe finishes are all safe options.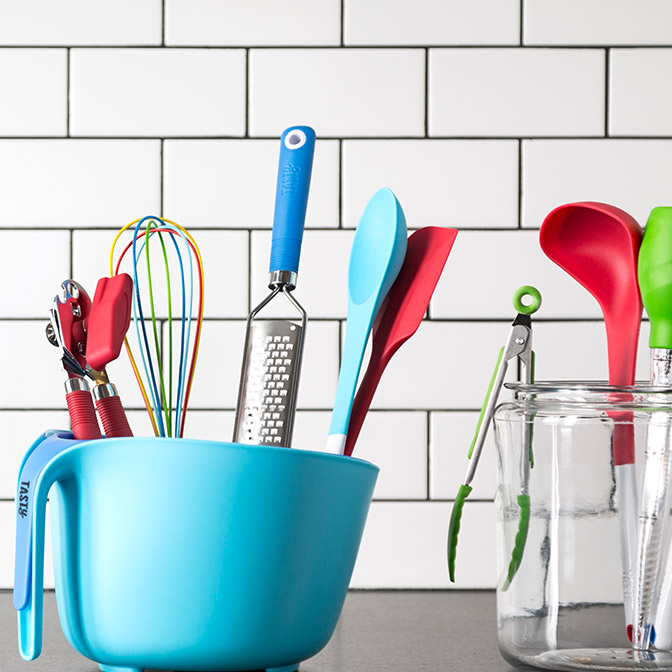 Avoid plastic utensils and accessories when cooking as these can melt or flake with extreme heat or wear down over time potentially causing chemicals to migrate into food. Instead choose stable materials such as: wood, bamboo, silicone or stainless steel.